The remains were found in a wooded area near the Turkish border, officials said.
LONDON — The bodies of 18 people were found amid the wreckage left by wildfires in a hiking area in northeastern Greece, the country's fire service said on Tuesday.
The remains were found northeast of the port city of Alexandroupoli, in an area where trails cross the Turkish border. A disaster victim identification team and investigators were en route to the area, officials said.
"Given that there have been no reports of disappearances or missing residents from the surrounding areas, the possibility that these are people who entered the country illegally is being investigated," the service said in a statement posted in Greek.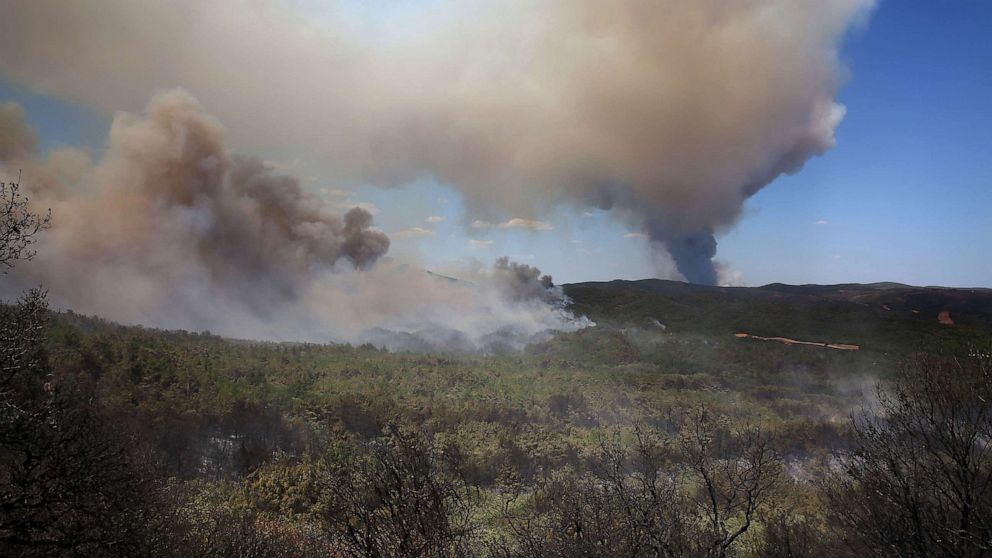 A series of fast-moving fires began sweeping through the country last month, prompting Greek officials to warn tourists and residents in several regions to evacuate.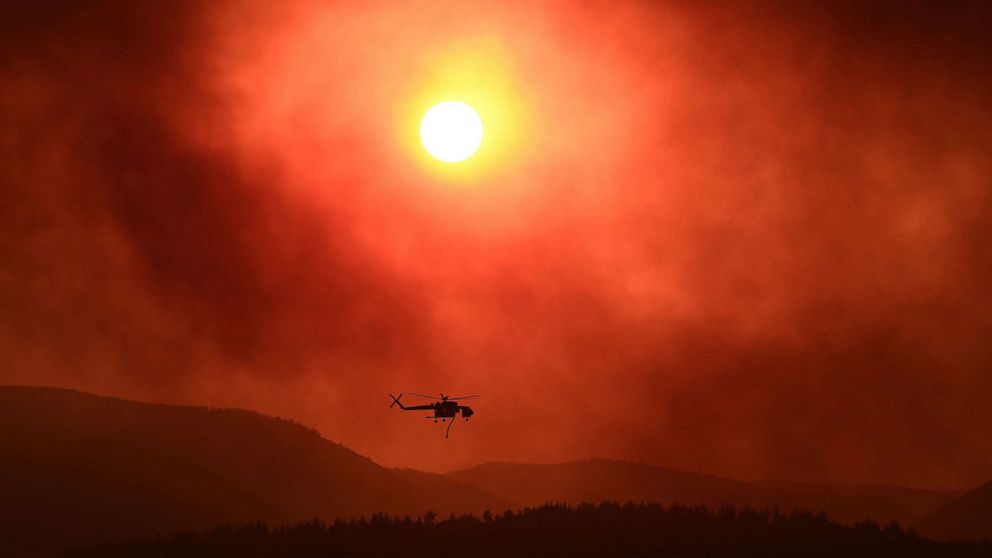 The fire service said on Tuesday that it had sent emergency messages within the last day to the region where the remains were discovered.
Those messages were also sent to phones used on foreign carriers, the service said.