A 36-hour search turned up no trace of a big cat in the area, authorities said.
LONDON — A massive search for an elusive animal initially thought to be a lioness on the loose near Germany's capital was called off Friday after authorities found no trace of a big cat in the area.
After 36 hours of combing through woodlands and speaking to experts, authorities said they now believe the creature in question is a wild boar, which are common in the region.
The search began early Thursday after the police force for Brandenburg, the German federal state encircling Berlin, received a call around midnight about what appeared to be a big cat roaming freely in Kleinmachnow, a southwestern suburb of Berlin. Based on a video of the sighting provided by the caller, investigators determined that the situation was "credible" and the animal was likely a female lion, according to police.
Authorities subsequently issued a warning to residents in the area via social media and loudspeaker announcements, urging them to avoid leaving their homes and to bring their pets inside.
Police forces from Berlin and greater Bradenburg state were deployed in droves to locate the suspected lioness, using patrol cars, drones, helicopters and infrared cameras. Officers in riot gear were put into action to protect the local population. Authorities also enlisted the help of local veterinarians and hunters, who provided "expert support" for the operation, police said.
The search focused on the areas of Kleinmachnow and two nearby towns, Stahnsdorf and Teltow. Investigators were struggling to ascertain where a lioness would have come from. No circuses, zoos or wildlife refuges in the area had reported an escaped animal, according to police.
On Friday morning, Brandenburg state police announced via social media that "the search for the lioness was unsuccessful during the night and will be continued today." They urged people to "seek shelter immediately" and call an emergency telephone number if they see the predator.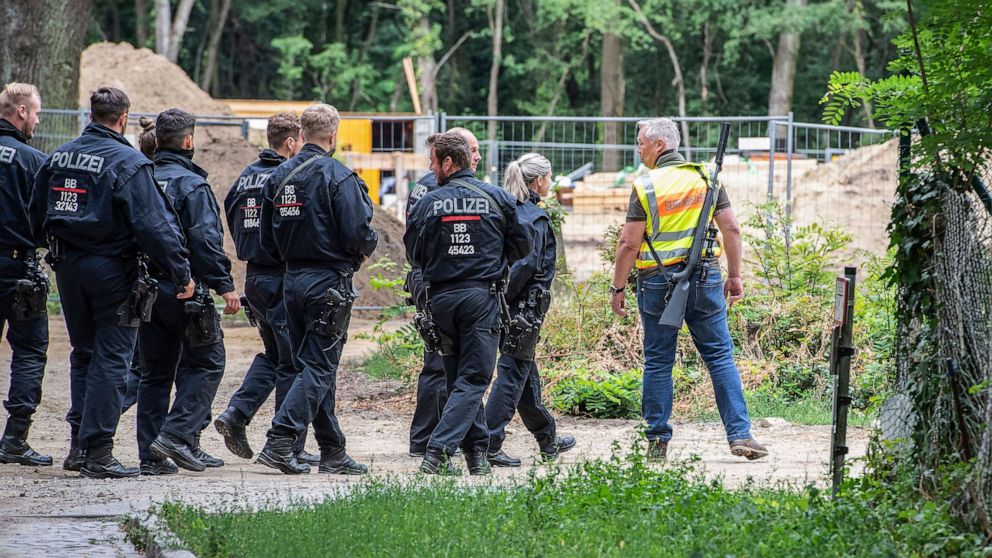 A few hours later, Kleinmachnow Mayor Michael Grubert told reporters that the search had turned up no evidence of a lioness or any wild creature other than wild boars or an animal that had been killed. Experts who analyzed the poorly lit video of the animal concluded that its rounded back and thick legs did not appear to be that of a lioness but rather a boar, according to Grubert.
"We will return to the usual vigilant program and we think there is no acute danger for Kleinmachnow or for the south of Berlin," the mayor told reporters on Friday, noting that police forces would be redeployed if the situation changes.
It was unknown how much the search efforts had cost, but Grubert defended the operation and said he had no regrets.
"The danger of a wild animal in Kleinmachnow justifies the deployment," he told reporters.