Tobacco use continues to kill 48,000 Canadians each year.
Canada has announced that it will begin putting individual warning labels on cigarettes and other tobacco products in an effort to further reduce their appeal, becoming the world's first country to use such a measure.
Beginning on August 1, Canada will implement a phased approach that will force cigarette companies to put individual health warnings on their products starting with king size cigarettes by the end of July 2024 and all other products — including regular size cigarettes and little cigars — by the end of April 2025.
"The new Tobacco Products Appearance, Packaging and Labelling Regulations will be part of the Government of Canada's continued efforts to help adults who smoke to quit, to protect youth and non-tobacco users from nicotine addiction, and to further reduce the appeal of tobacco," Health Canada said in a statement announcing the new tobacco labelling policy. "Labelling the tipping paper of individual cigarettes, little cigars, tubes, and other tobacco products will make it virtually impossible to avoid health warnings altogether. In addition, the regulations will support Canada's Tobacco Strategy and its target of reaching less than 5% tobacco use by 2035."
Canada announced other measures they plan on implementing as well such as strengthening and updating health-related messages on tobacco product packaging, extending the requirement for these messages to all tobacco product packaging and making sure there is a periodic rotation of the message.
"Tobacco use continues to kill 48,000 Canadians each year. We are taking action by being the first country in the world to label individual cigarettes with health warning messages. This bold step will make health warning messages virtually unavoidable, and together with updated graphic images displayed on the package, will provide a real and startling reminder of the health consequences of smoking," Carolyn Bennett, minister of Mental Health and Addictions and Associate Minister of Health, said in the government's statement announcing the new measures. "We will continue to do whatever it takes to help more people in Canada stop smoking and help young people to live healthy tobacco-free lives."
While copies of the full regulations are currently available upon request, the new policy will be published for the general public on June 7 in an edition of the Canada Gazette, Health Canada said.
"The requirement for a health warning directly on every cigarette is a world precedent setting measure that will reach every person who smokes with every puff," said Rob Cunningham, Senior Policy Analyst at the Canadian Cancer Society. "The new regulations deserve strong support."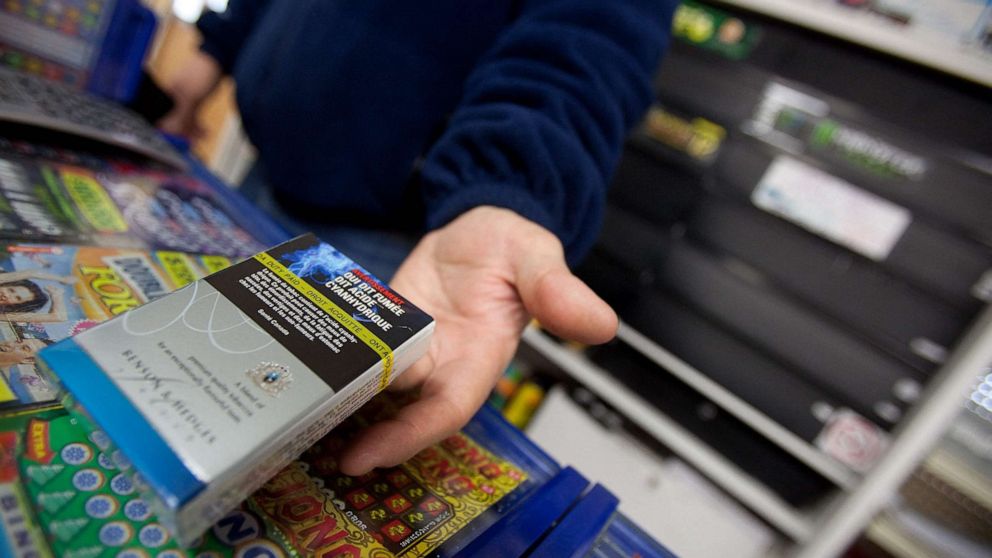 Canada first adopted imaged warning requirements on tobacco product packages in 2000 but the current health-related messages and images for cigarettes and little cigars have been in place since 2011. These new regulations also bring Canada into full compliance with the tobacco labelling obligations under Article 11 of the World Health Organization Framework Convention on Tobacco Control by extending health warning and toxicity information requirements to all tobacco product packages.
"Tobacco use continues to be one of Canada's most significant public health problems, and is the country's leading preventable cause of disease and premature death in Canada," said Jean-Yves Duclos, Canada's Minister of Health, in the announcement. "Our government is using every evidence-based tool at our disposal to help protect the health of Canadians, especially young people. Beginning next year, these new measures will help make sure that everyone across the country can receive credible information on the risks of tobacco use so they can make healthier choices for their wellbeing."