"I have no words to express my sadness," São Paulo Gov. Gomes de Freitas said.
A 13-year-old student stabbed four teachers and two other students at a school in São Paulo, Brazil, on Monday, officials said.
Elisabete Tenreiro, 71, one of the teachers injured in the attack at Thomazia Montoro public school, later died from a heart attack at University Hospital of São Paulo, officials told ABC News.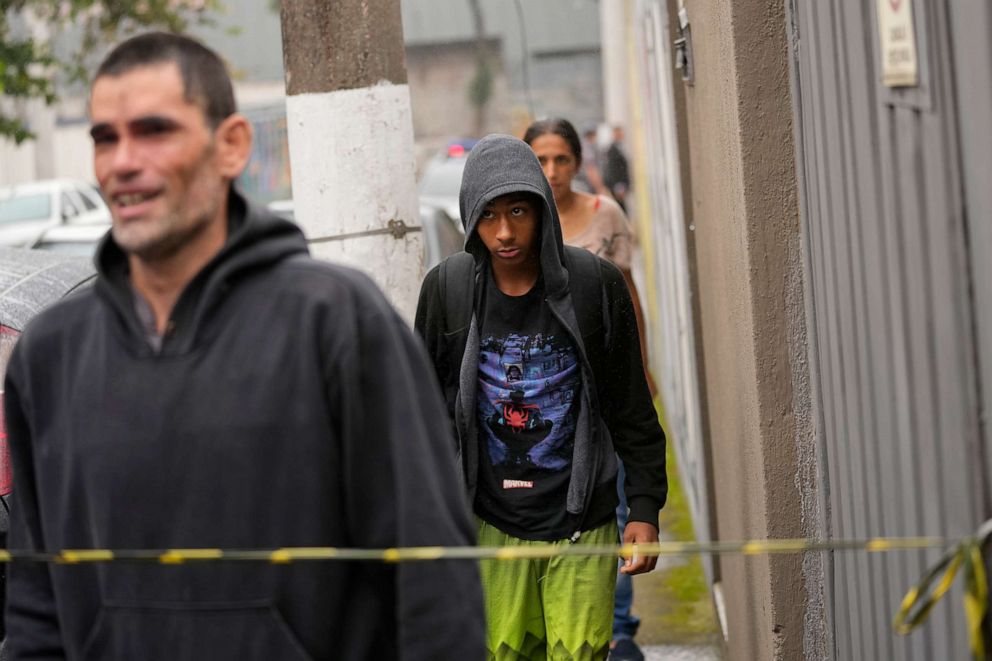 The teenage suspect, who was not publicly identified, was taken into custody, an official with the São Paulo Governor's Office said.
A motive was not yet known, but the suspect was said to have had problems with other students within the last week, official said. The suspect apparently also searched online how to purchase a gun, they said.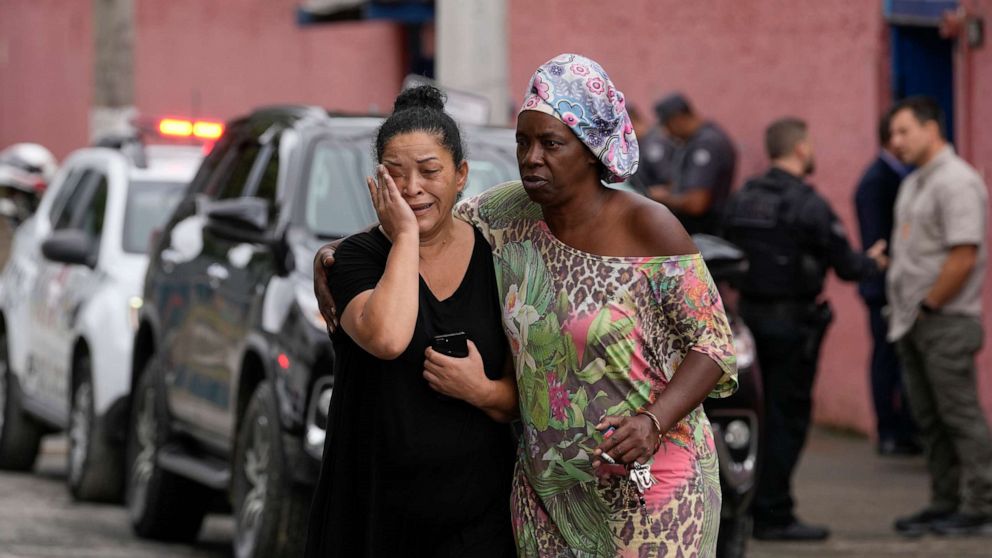 "I have no words to express my sadness," São Paulo Gov. Gomes de Freitas, who was in London at the time of the attack, said in a statement posted to Twitter.
Monday's attack was in the Vila Sonia neighborhood, a low-income area in western São Paulo. School attacks have since 2002 become more common in Brazil, with at least 23 school incidents reported in the last two decades, according to Campinas research institute. Nine school incidents have reported since July 2022.
In Monte Mor last month, a 17-year-old was arrested after allegedly throwing a bomb in his school. He was reportedly wearing a Nazi armband at the time of the alleged attack.