"Everything was numb," 14-year-old Dasha said while showing her bullet scars.
When Russian tanks rolled into the outskirts of Kyiv nearly a year ago in a failed bid to take the capital, 14-year-old Dasha Pivtoratska and her family were driving through their village, Katyuzhanka, when soldiers started firing indiscriminately at their car.
"The first shots hit the gas tank, then the windshield," Dasha said. "My dad started to reverse, we went back along the road, and [from] there they started shooting from everywhere."
The car caught on fire. Dasha and her grandfather ran to another car, and that's when she was shot in the arm and thigh.
As the soldiers approached for a closer look at what they'd hit, Dasha's grandfather whispered to her: "pretend you're dead." Dasha felt the soldiers kick her limbs to check if she was still alive. She stayed as still as she could until she could hear them walking off into the distance.
"I understood almost nothing. It was a shock," she said, showing me her pink scars from the bullet wounds, "There was no feeling of pain. Everything was numb."
Dasha's father, who had been in the driver's seat at the time, was killed almost instantly.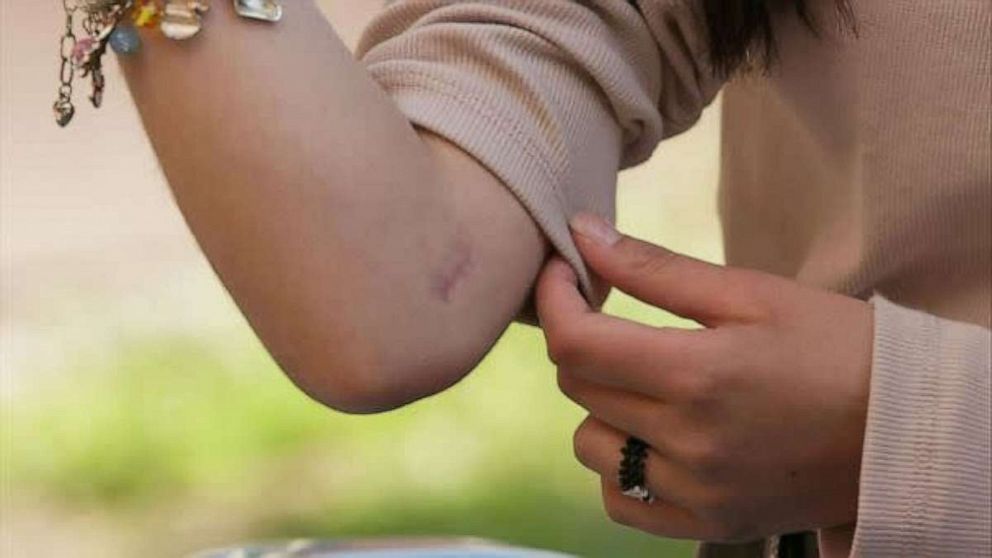 "I loved him very, very much, I spent a lot of time with him," Dasha said, "He was the only one with whom I could talk. Only he could support me so much."
Dasha's story — of loss, and of physical and emotional scars — is tragically all too common for children across the country as this war hits the 1-year mark.
At least 487 children have been killed and 954 injured since the war began, according to the U.N. Human Rights Office's monitoring mission in Ukraine.
UNICEF estimates that two million Ukrainian children have crossed into neighbouring countries as refugees and another 2.5 million are displaced inside the country. A UNICEF analysis also suggests that 80% of children are living in poverty — that figure almost doubling over the year.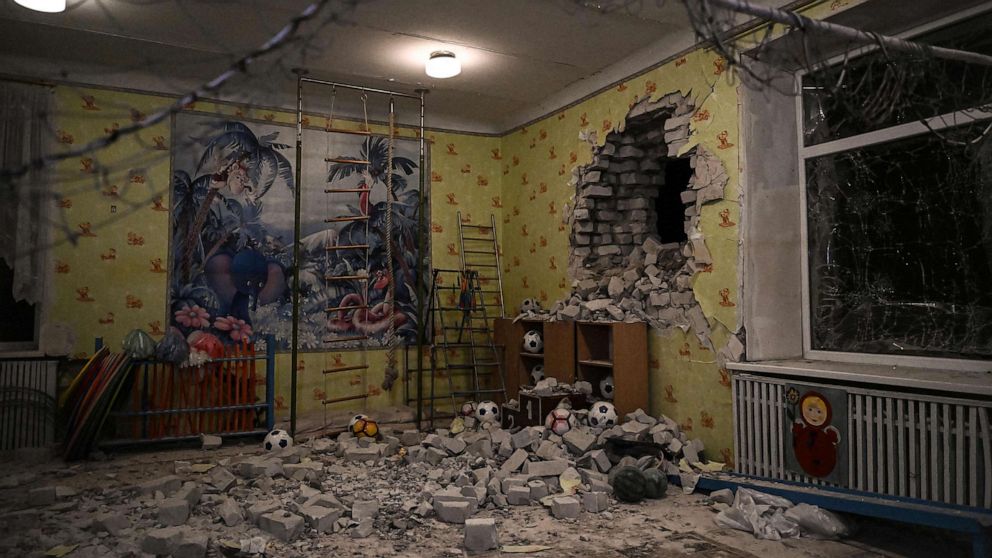 "The children of Ukraine have been impacted in every possible way," said Damian Rance, chief of Communications and Advocacy for UNICEF in Ukraine.
Rance said kids have endured "violence, trauma, loss, destruction, and displacement since the war escalated in February 2022. The country's 7.8 million children have been robbed of one year of play, of school memories, and of time with their friends and family."
Rance said it has meant those "children have been unable to be children."
Kyiv-based child psychologist Galina Sasin said the trauma of war weighs heavily on children and can manifest in various ways.
"War influences children in different ways, depending on their experience and what they've seen," Sasin said. "Some of them lost their relatives, some of them lost their houses, their friends and some saw hard, terrible things, like murders and rapes."
Sasin said it can mean that the children develop anxiety disorders, post traumatic stress disorders and have behavioural issues.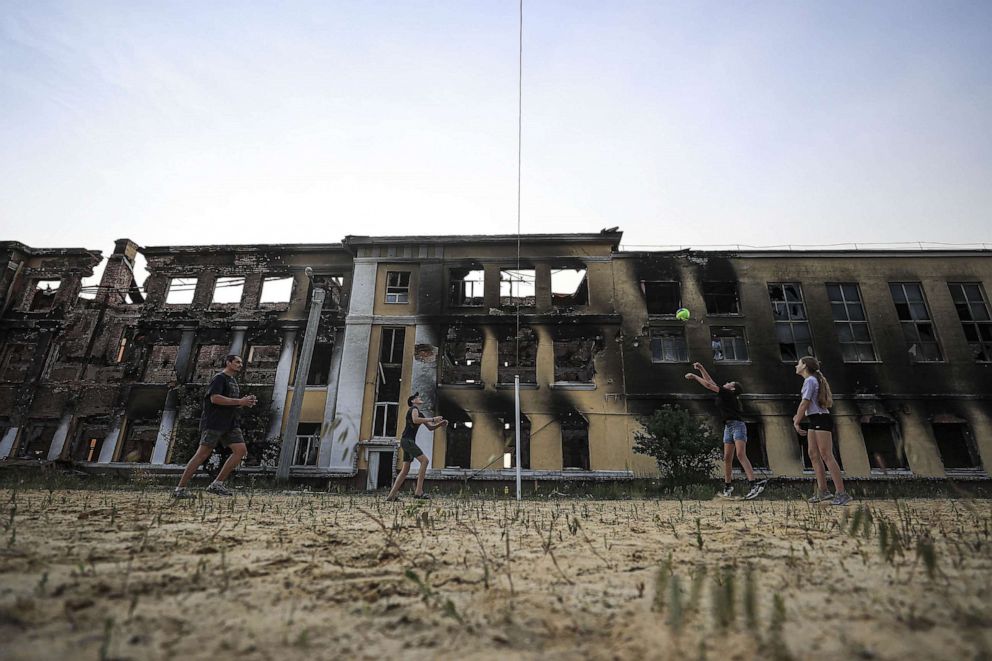 According to UNICEF's Damian Rance, Russia's bombing of schools is having a profound impact on the mental health of Ukrainian children.
"As over 2,000 schools have been damaged by explosives, and due to concerns over safety, over half of children in Ukraine are unable to access a school. Schools provide more than just formal learning. They also provide an environment for social development, where children can process their emotions with their peers and with adults outside of the family."
Meanwhile, evidence of Russian war crimes against Ukrainian children is growing, as U.S. officials have repeatedly pointed out.
A recent U.S.-government backed report by the Yale Humanitarian Research Lab proves the existence of a network of at least 43 Russian camps aimed at "re-educating" Ukrainian children.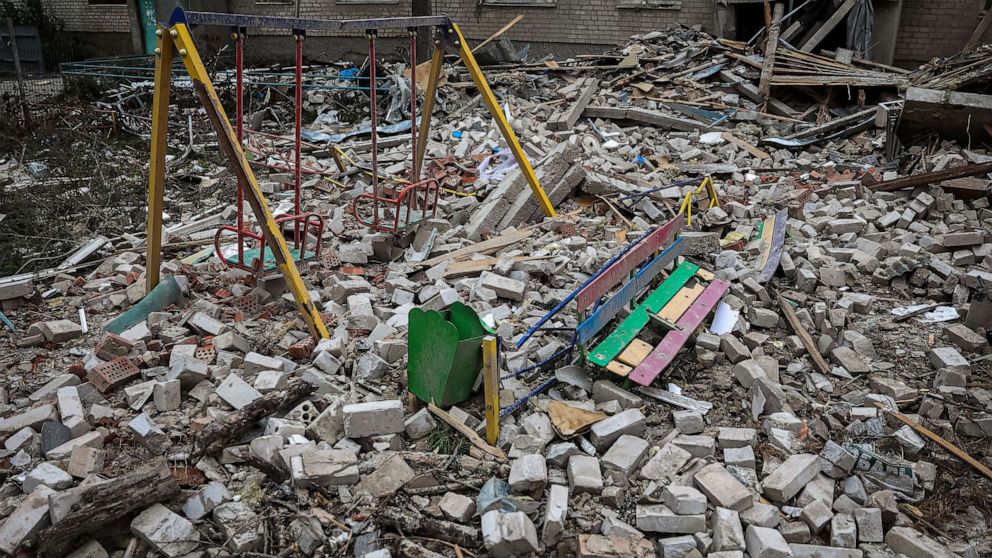 At least 6,000 children from Ukraine have attended these facilities over the past year, Nathanial Raymond, executive director of the Yale investigations unit that used satellite imagery and open-source data to gather evidence, said.
Raymond said that in one camp there were evacuees from Kharkiv: "When Kharkiv fell to the Ukrainians, the Russian officials told the children that now they would no longer ever be able to go home."
ABC News interviewed several Ukrainian children who were taken to Russia from the occupied areas.
Last year, 12-year-old Matvii and his sisters were forcibly separated from their father in Mariupol, sent to a boarding school on the outskirts of Moscow, and nearly given up for adoption. Matvii said: "I called dad and said, 'You have three days to come pick us up or they're going to adopt us.'"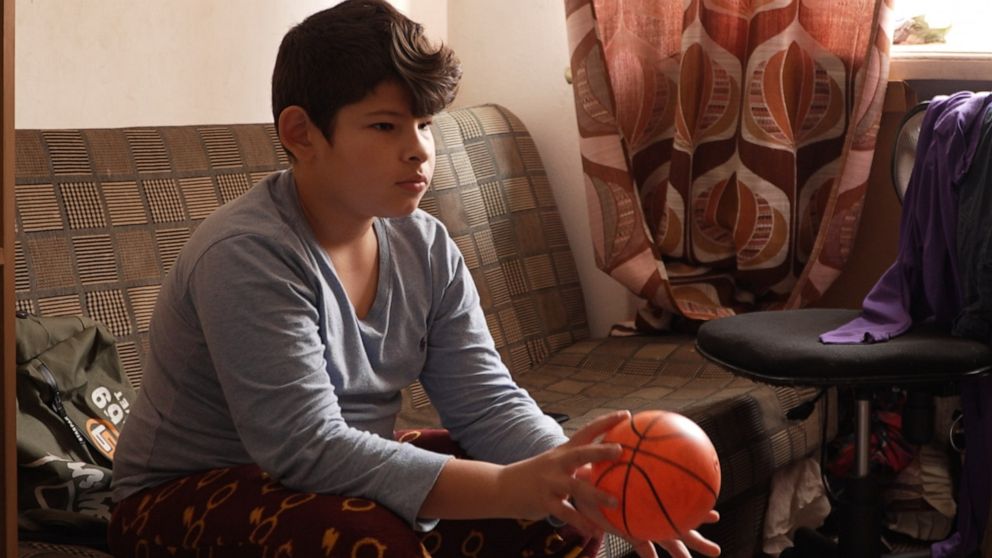 After 90 days of separation, and with the help of a network of volunteers within Russia, their father Yevhen was able to locate and collect his children.
Kyiv-based humanitarian lawyer Wayne Jordash — who is assisting Ukraine's war crimes investigation — said the child abductions could be a sign of genocidal intent.
"The removal of children is one of the specified acts which are necessary to be established in order to prove genocidal intent," Jordash said. "The transferring of children from one country to another. And this is a very clear example of that."    v       b…….