Medic volunteer Pete Reed and a Ukrainian woman he was treating died.
The video is only about a second long but it captures the killing of American medic volunteer Pete Reed and a Ukrainian woman he was treating in Bakhmut, a city in eastern Ukraine which has been the target of a bloody Russian assault for months.
When watched frame-by-frame, the footage is revealing.
A low-flying missile can be seen hurtling toward Reed's white van ambulance which was parked at the scene.
The images show that Reed was not killed by Russian shelling, as eyewitnesses had previously thought.
Military experts say the missile visible in the footage bears all the hallmarks of an anti-tank laser-guided missile. Reed's colleagues say the video, together with firsthand witness accounts, show that the group of international medics was deliberately targeted.
"They were hunting us down," said Erko Laidinen, a 35-year-old Estonian medic whose camera recorded the missile and the explosion.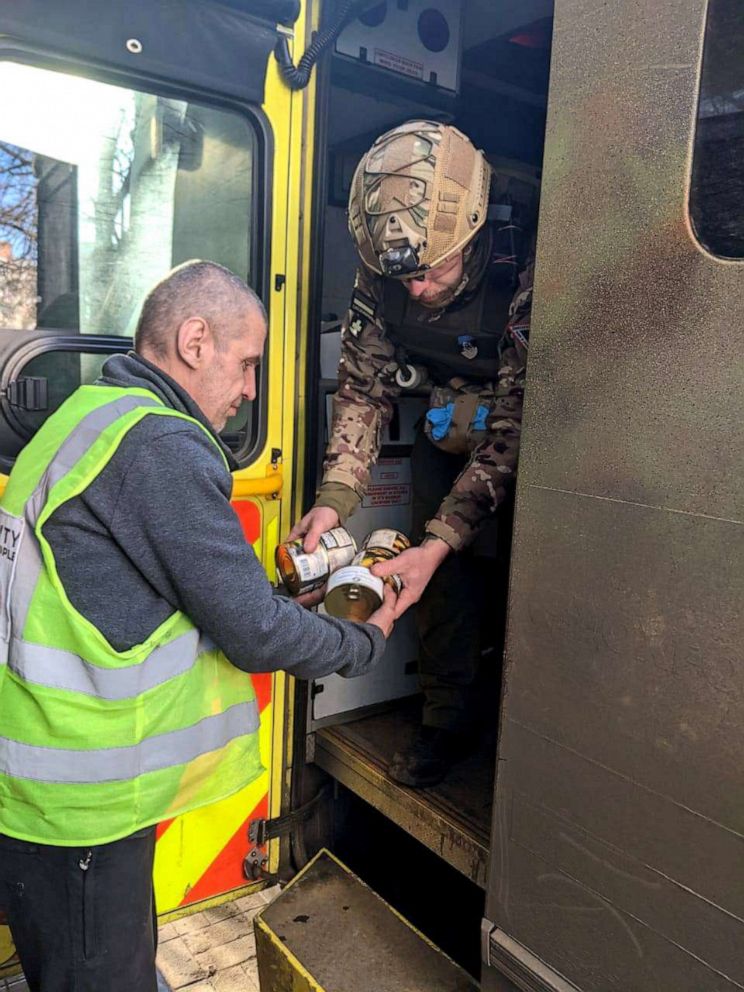 When Laidinen's team of medics arrived at the scene on Feb. 2 to treat a Ukrainian woman who had been injured by shelling, another team led by Reed was already there.
Less than 10 seconds later, the missile struck Reed's white van.
At that moment Laidinen was still inside his team's van ambulance, which he said was clearly marked with large medical-style crosses and was parked a short distance away.
The Estonian medic had turned his camera on a second before the explosion. Reed is clearly visible.
He is standing by his ambulance, alongside his fellow medics. Next to him was the woman he was about to treat.
Then a low-flying missile shoots in from right to left. ABC News has watched and verified the video.
"It was the worst two seconds of my life," Laidinen said as he described the moment after the explosion.
He then heard one of his team members scream.
"I got relief," he recalled. "It was not nice, but you could verify (his colleague) was alive."
Laidinen said he and his colleagues, who were badly injured, quickly took cover inside a building. He believes the team of international medics were then repeatedly targeted by Russian forces, even after the initial missile attack.
His camera had crashed to the ground in the initial explosion, as Laidinen had exited his vehicle to take cover.
The camera's image for the next 20 minutes is just black; however, it still recorded multiple nearby explosions which Laidinen believes were incoming Russian mortars.
Laidinen said he has additional dash cam footage that captures both the missile hitting Reed's ambulance as well as a second missile being fired at a vehicle, which was being used to evacuate casualties from the scene.
That second missile, he said, missed its target and hit a nearby residential building.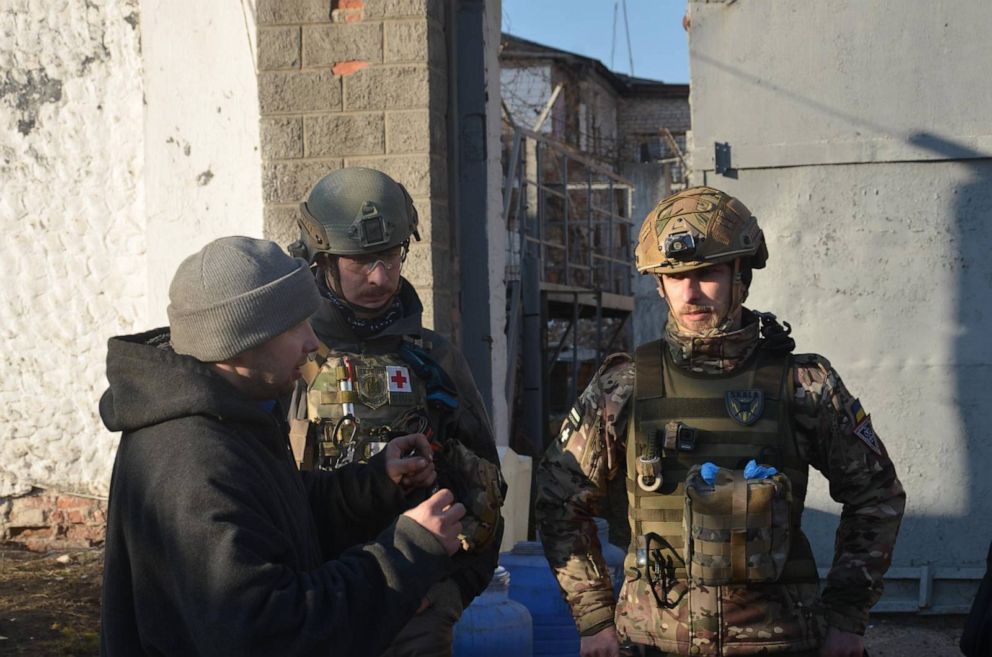 The dash cam video has not yet been published but Laidinen said it has been handed over to Ukrainian police and war crimes prosecutors, as well as the Estonian and U.S. authorities.
"The low, flat trajectory" of the missile "and the fact that it was slow enough to be captured on video" suggest it was an anti-tank guided missile, according to Steve Ganyard, an ABC News contributor and a retired colonel. Ganyard has viewed the images.
Laidinen said it was obvious the team of international volunteers were medics working on the scene.
The cross on the back of Reed's ambulance was covered with dirt but crosses were visible on the side and front of that van, as well as on all sides of Laidinen's vehicle, he said.
As the video shows, Reed's team was dressed in civilian clothing. Laidinen said one team member did have on a camouflage-type jacket.
It took Laidinen two days to retrieve his phone and watch the video back.
It then hit home "how dangerous it is" for a volunteer working near the front lines in Ukraine, he said.
"You can easily identify the missile in the picture," he said.
There is no question for him that they were deliberately "targeted," Laidinen insisted.
"It is laser guided. There is nothing to debate," he said.
Laidinen said the Russian military would have known that a team of medics would have been responding to a civilian casualty on the scene.
"They waited for us. They knew we were coming, that we were responding," he said. "It was a trap."