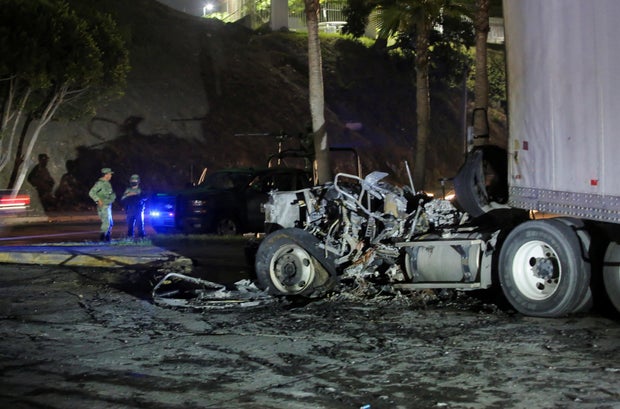 The Mexican border cities of Tijuana, Mexicali, Rosarito and Ensenada were hit by gang violence that included vehicles being set ablaze and road blockades.
The U.S. Consulate in Tijuana instructed its employees "to shelter in place until further notice" around midnight because of the violence.
It was the third time this week Mexican cities have seen widespread arson and shootings by drug cartels. The gangs appear to be targeting stores, vehicles and innocent bystanders in response to disputes or attempts to capture gang members.
Tijuana officials said vehicles had been burned at about 10 points around the city, and Mayor Montserrat Caballero blamed it on disputes between drug gangs.