Hundreds have also been injured by the blazes.
At least 22 people are dead as dozens of wildfires rage in Chile amid a scorching heat wave, Chilean authorities confirmed to ABC News.
As of Saturday morning, 251 fires were active in the South American country, with 80 out of control, authorities said. At least 45,000 hectares of forests have been destroyed so far, according to official data — nearly the size of the city of San Jose, California.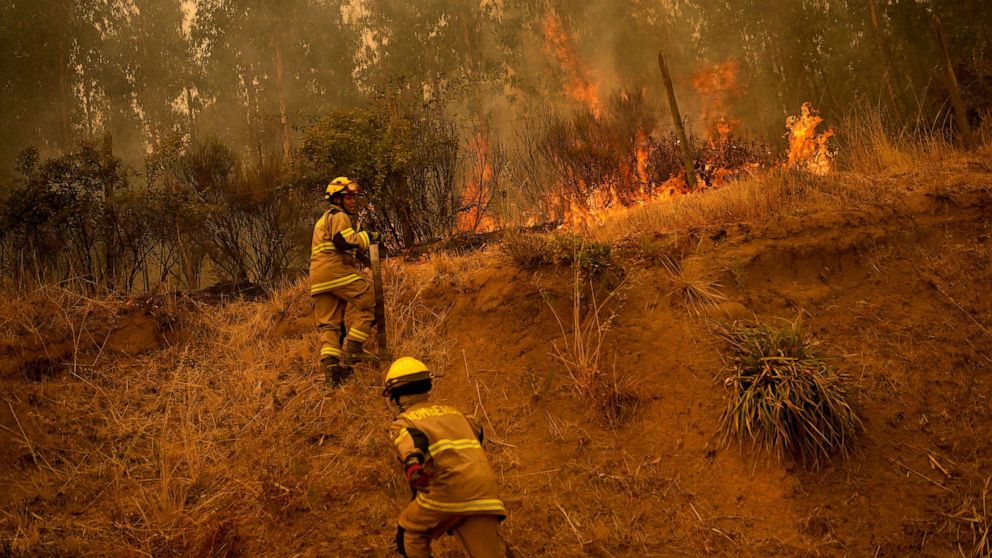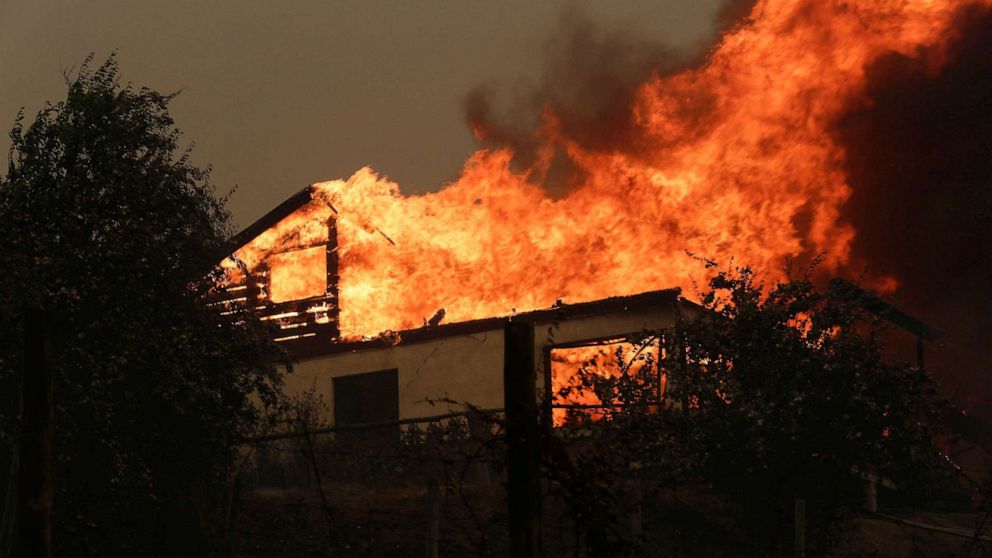 The fatalities included two firefighters, authorities said. Over 550 people have also been injured, with 16 in life-threatening condition, authorities said.
A state of emergency has been declared in the central-southern regions of La Araucania, Ñuble and Biobío, which has been especially hard-hit by the fires.
Spain, Argentina, Mexico and Brazil will be supporting the firefighting efforts with aircraft and logistics, Chilean authorities said.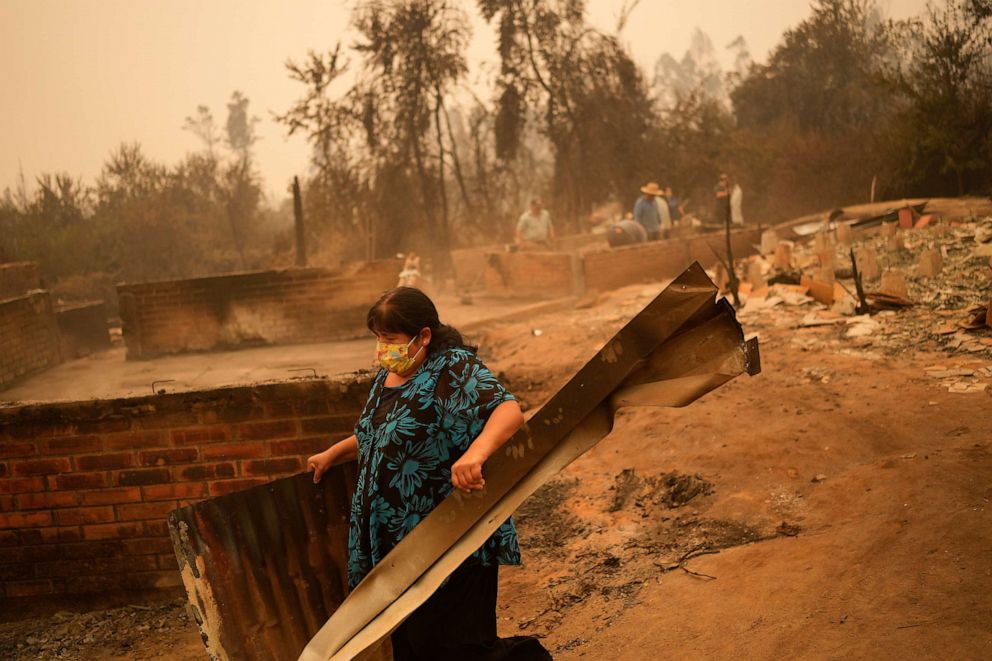 Chile has been battling scores of wildfires amid high temperatures and a prolonged drought. The heat wave is expected to continue until at least Wednesday, with forecasted temperatures of at least 100 degrees Fahrenheit. Strong winds are also expected, which risk worsening fire conditions.